Aloha!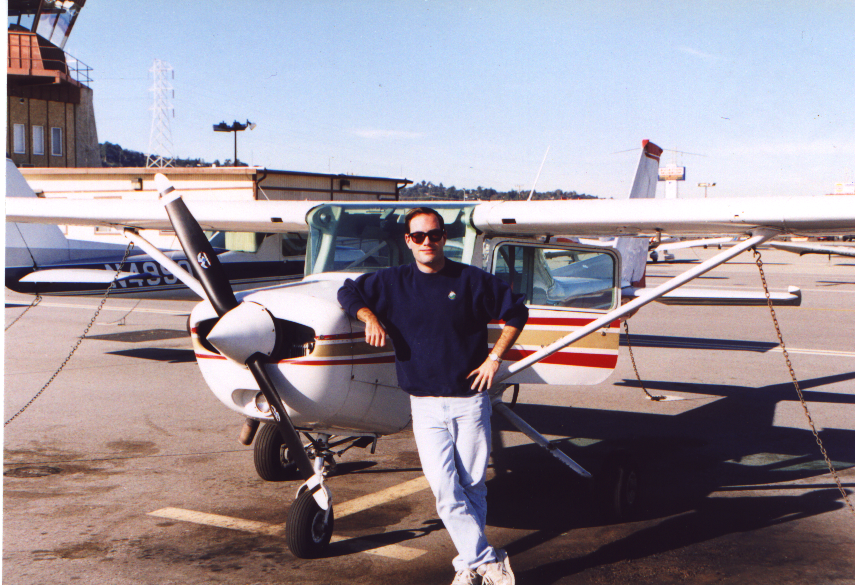 Thanks for stopping by. This is my little corner of the world wide web and I'll post things here whenever I feel the urge to do so. I don't expect to make frequent contributions to this blog, but I might suprise myself.
For those of you who found this through the pipeline, I am excited about returning to college after so many years away and complete my undergraduate coursework. It's hard to believe it's been nearly twenty years since high school and a decade since I last stepped foot on a University. I stopped attending for a number of different reasons, primarily work and family. In the years since I have had wonderful opportunities to travel, learn new skills, and push my boundaries. When six years ago my wife and I had the chance to move to Oahu from the San Francisco bay area where I am originally from, we jumped on it as a new adventure.

Next to my wife, my life's passion is aviation. I've been involved with it in one form or another for over 20 years. The last twelve years saw me with the commercial airlines and that adventure took me across the country and to many different foreign lands. For the last five years of Aloha Airlines existence I was employed by them and was saddened greatly by the closure last April. It was truly a wonderful place to work, filled with special folks who made coming to work each day a joy.
In my sparetime I've a DIY fanatic with lots of projects, small and large, around the house. Additionally I enjoy spending time in the outdoors here on windward Oahu with my wife and dog. I am also a struggling chef in the home kitchen, but I hope my wife would say I'm improving!
As I get older and more experienced with my travels around the globe I realize how much I don't know. This fuels my desire to continue to grow and experience new things. Coming to Hawaii Pacific University is just another step in a lifetime of learning. I'm grateful for this opportunity and look forward to each and every day here.

Sean